IVANA-APARTMANI- MARUSICI-MAKARSKA IS MOUNTAIN BIOKOVO OTHER MOUNTHAIN PEAK IN CROATIA
BIOKOVO MOUNTAIN HIGHEST PEAK SANT GEORGE 1762 m
VIEW THE HIGHEST PEAK BIOKOVO SANT GEORG 1762 M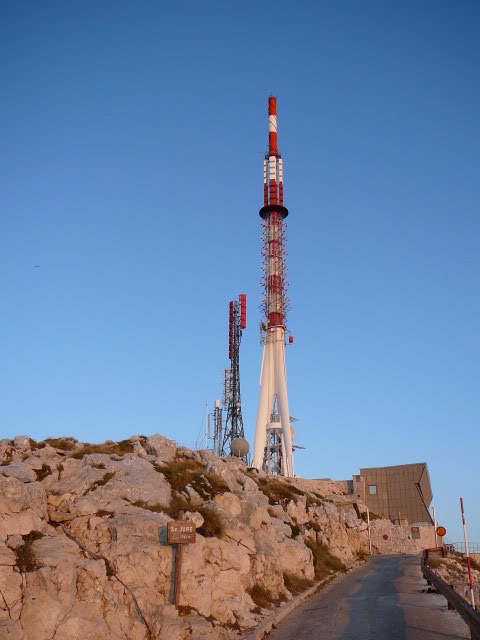 THE HIGEST PEAK BIOKOVO IS TV TRANSMITTER HIGH 90 M
BIOKOVO HIGHEST PEAK HIGH 1762 m AND 90 M TV TRANSMITTER IS 1850 M IS HIGHEAST POINT IN CROATIEN
The highest hill of the mountain slope trail St George time the asphalt and can be reach by car.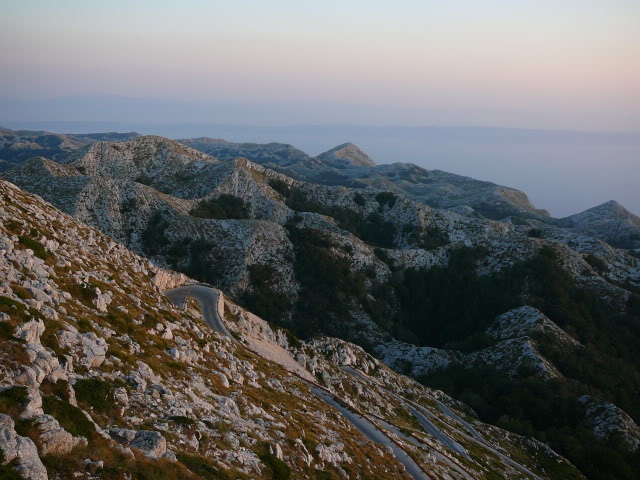 BIOKOVO PANORAMA
BIOKOVO PANORAMA SUNSET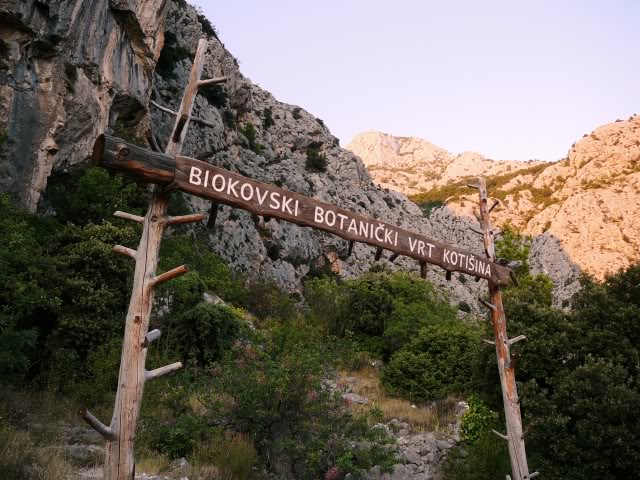 BIOKOVO BOTANICAL GARDEN KOTISINA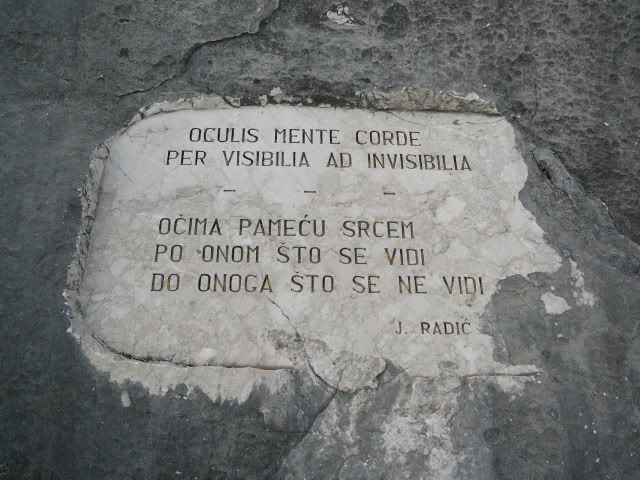 BIOKOVO 350-500 M BOTANICAL GARDEN IN ROCKS ENGRAVED EPITAPH FOUNDER GARDEN
IN MAI, JUNI SPRING TIME AND IN APARTMENTS IS SPECIAL OFFER FOR BOOKING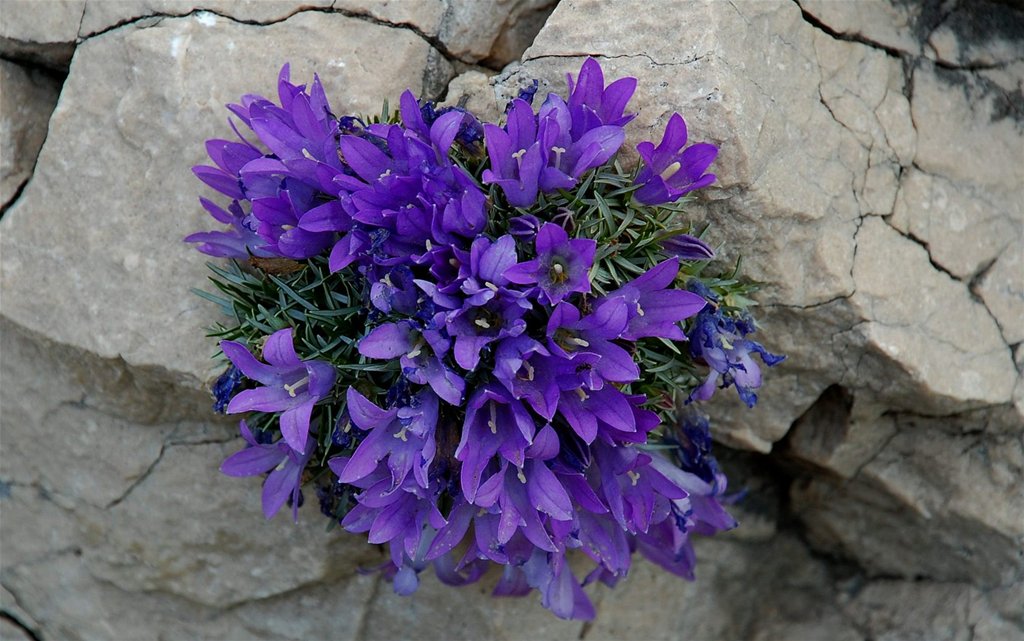 ENDEM FLOWER BIOKOVSKI BELL
BIOKOVO CHAMOIS TO BIOKOVO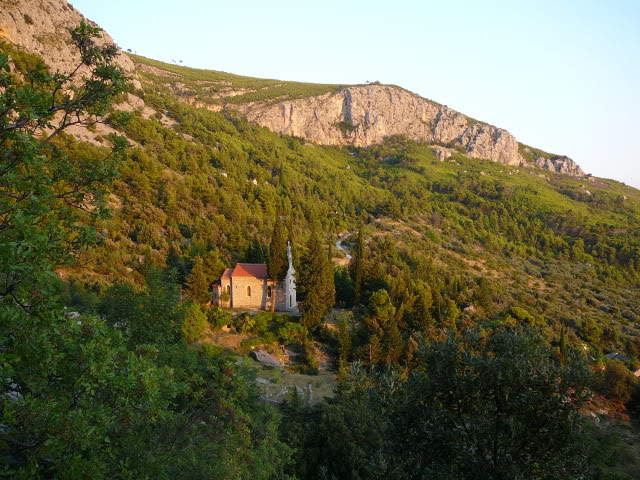 BIOKOVO GREEN SURROUNDED CHURCH SANT ANA BEGGINING 20TH CENTURY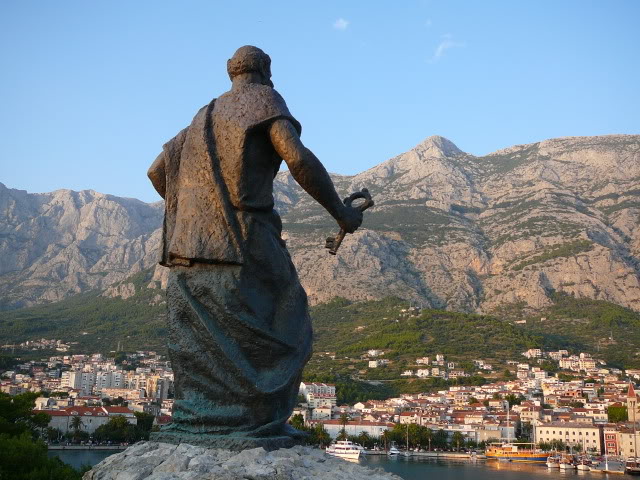 MAKARSKA VIEW FROM PENINSULA SANT PETER TO MOUNTAIN TOP VOSAC 1422 M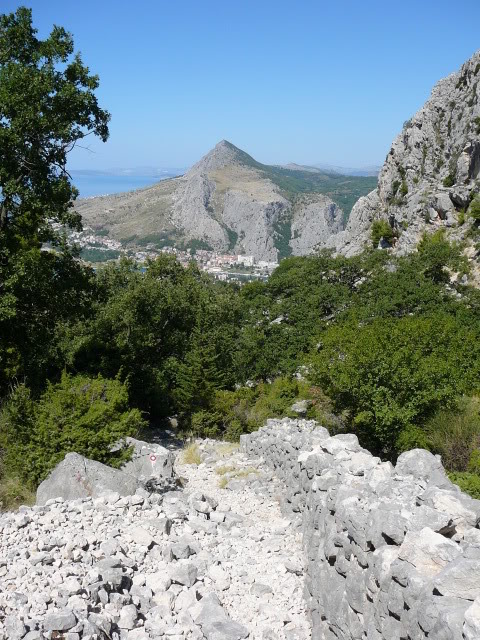 OMISKA DINARA OMIS I POLJICKA PLANINA POLJICKA MOUNTAIN VIEW TO OMIS
OMISKA DINARA VIEW TO MOSOR MOUNTAIN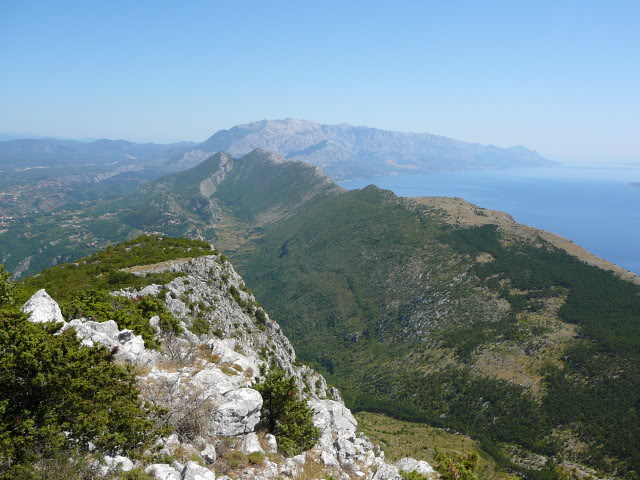 OMISKA DINARA VIEW TO BIOKOVO MOUNTAIN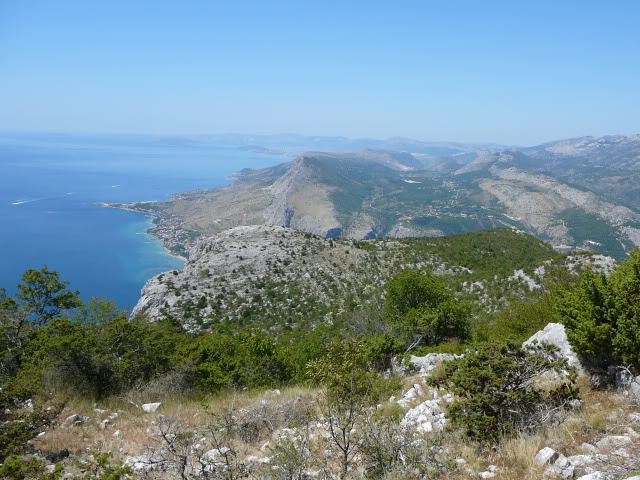 POLJICKA MOUNTAIN NEX TEH RIVER CETINA AND TOWN OMIS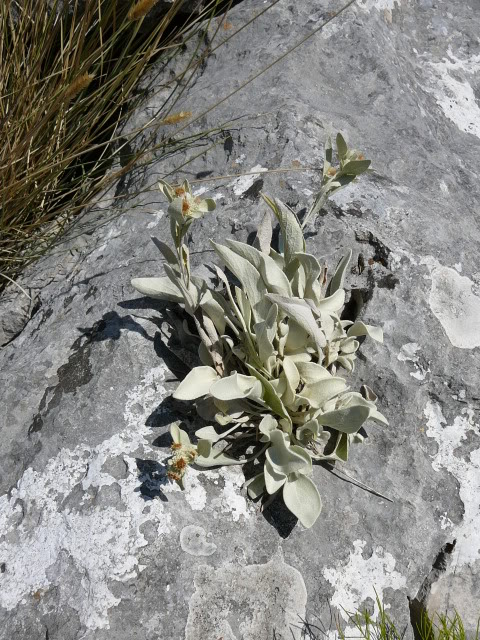 OMISKA DINARA FLOWER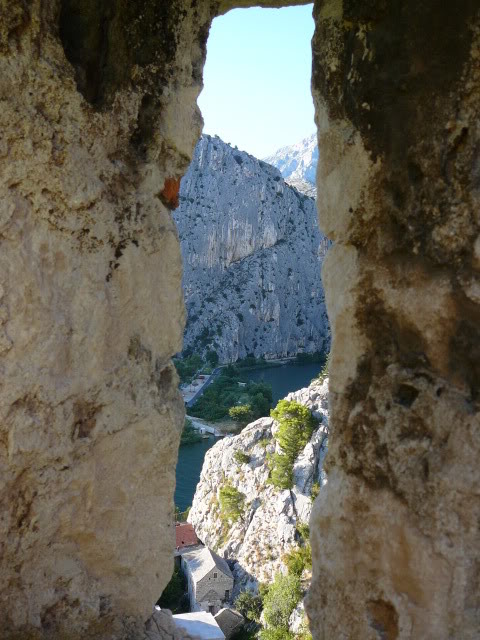 OMIS ROCKY KANION FROM PIRATEN TIME VIEW TO RIVER CETINA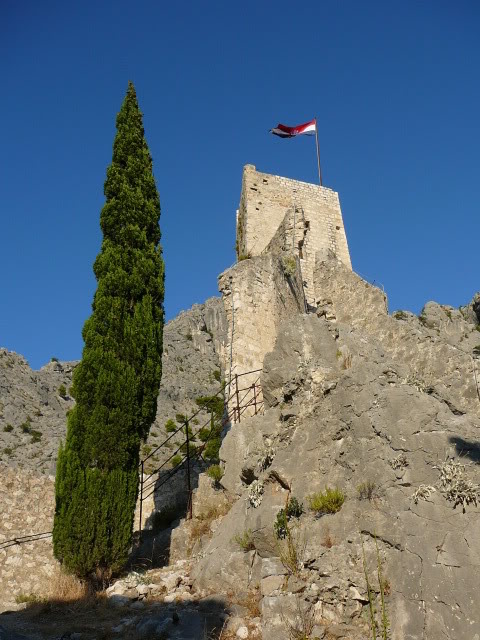 FORTRESS OMIS PIRATES BUILT IN 18TH CENTURY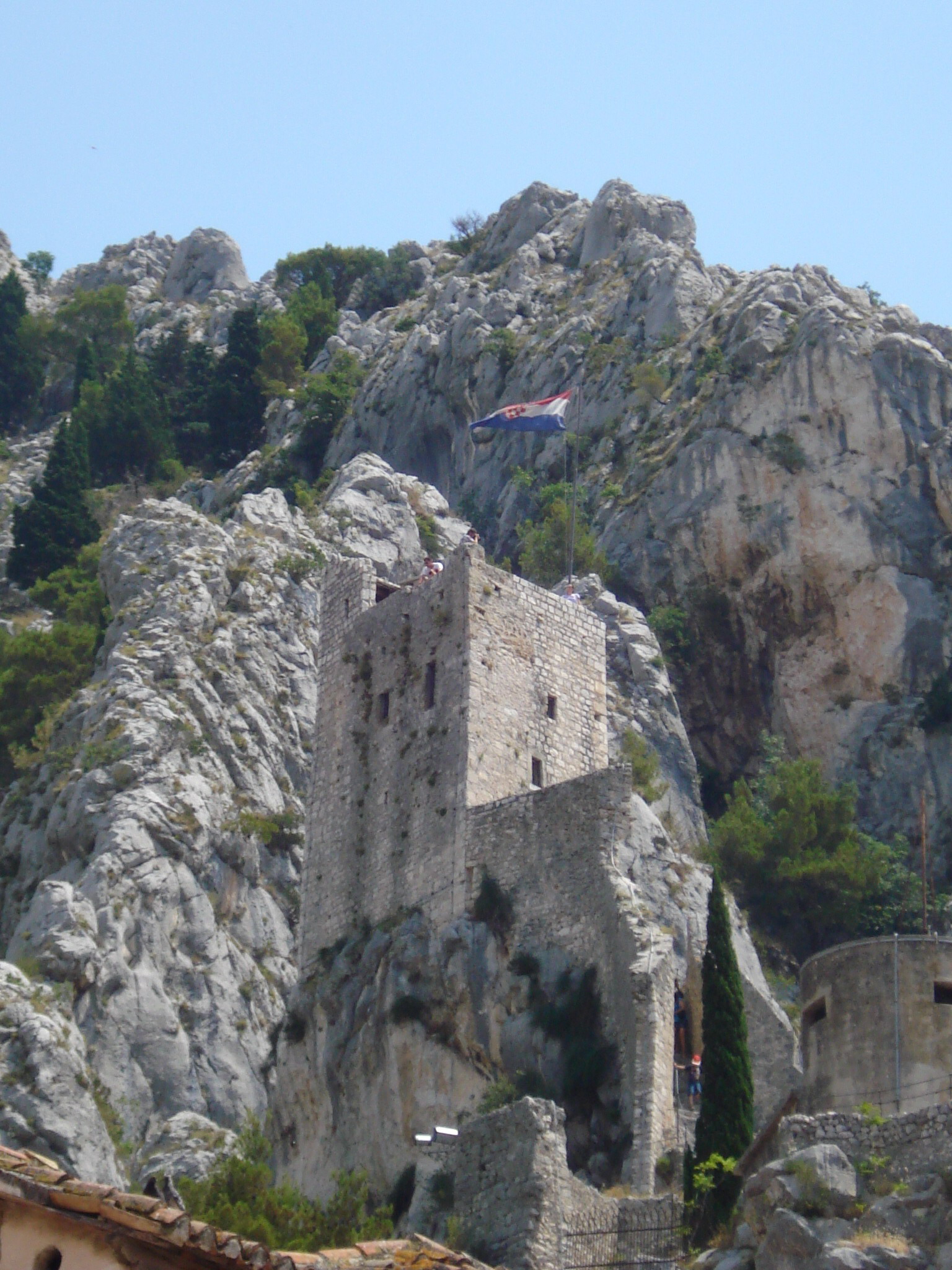 OMIS FORTRESS MIRABELA
Ancient town of Omis city is proud and turbulent history. Traces of the past times are visible at every step omiske historic center. Old landmarks - churches, fortresses, walls that surround it, the stone are a reminder of the time power and the might of Omis pirates, who are more than three hundred years ruled the Adriatic Sea. It was not until 1444 Venice managed to put an end to their centuries-long domination of the Adriatic.

A brief visit to the medieval part of Omis, surrounded by city walls and climbing on their final and highest part - the fort Mirabela (Peovica), was sufficient only for superficial exploring this interesting town located at the foot of the sea, rivers and impressive mountains.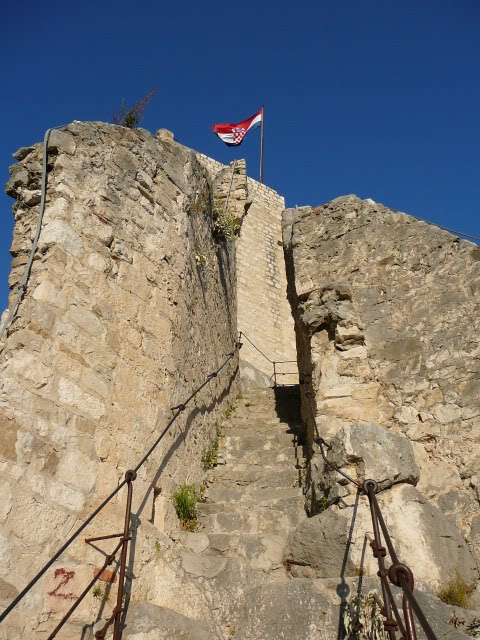 THE FORATES THAT ROLE PATROL FROM ENEMY
OMIS FORTRESS VIEW THROUGH LOOPHOL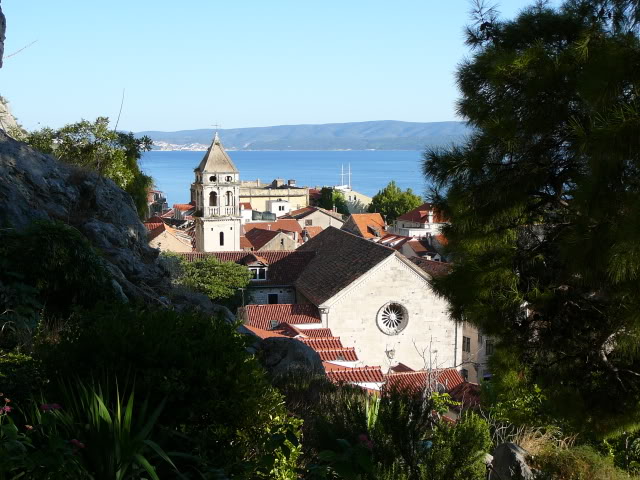 OMIS THE PARISCH CHURCH OF SAINT MICHAEL FROM XVII CENTURY
OMIS BREAKTHROUGH RIVER CETINA SEAWARD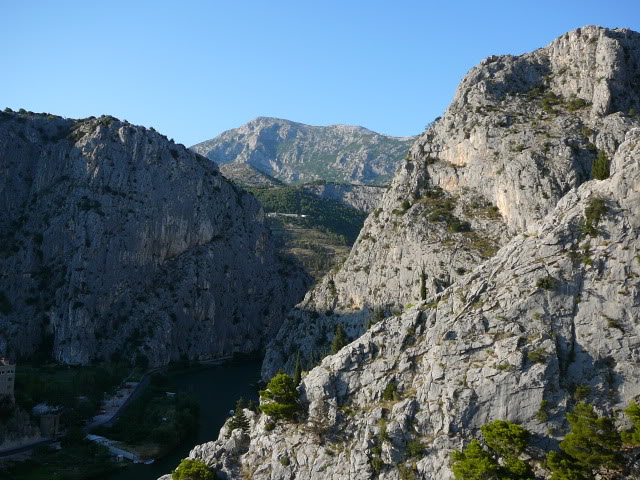 OMIS MOSORSKI MOUNTAIN TOP SANT JURE NEAR CANYON RIVER CETINA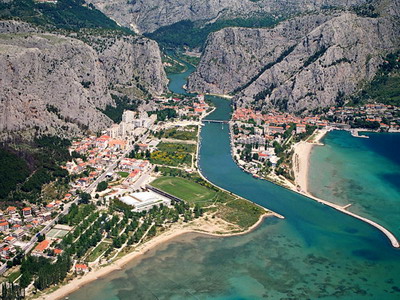 OMIS VIEW FROM SEA
OMIS REAR GATA
OMIS SKULPTOR MILE GOJSALIC PRODUCED FROM CYPRUS IVAN MESTROVIC
OMIS HOUSE TO TRPOSNJIK GATA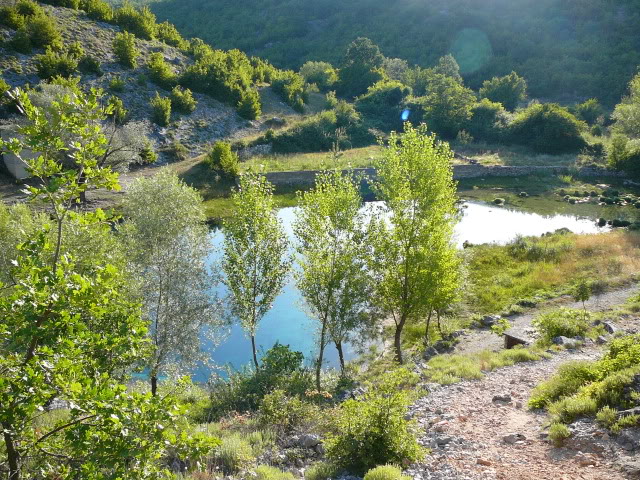 7 KM FROM TOWN VRLIKA NEAR DORF CETINA NEIM FROM RIVER CETINA RIVER CETINA IS 105 KM LONG AND SPRINGS TO 385 M SURFACE VIEW SOURCE RIVER CETINA AND NEAR OMIS ULI THEA ADRIATIK SEA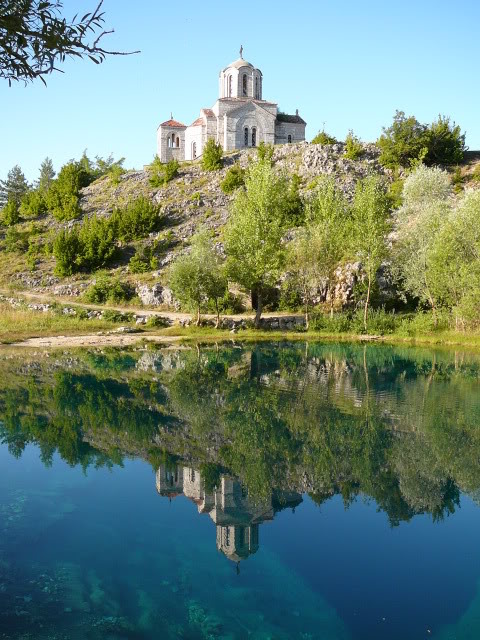 DEPTH OF SOURCES RIVER CETINA IS GREATER THAN FROM 100 M
1939 YEAR BUILT ORTHODOXS CHURCH VAZNESENJA GOSPODNJEG
The village of Cetina (7 km north of Vrlika), near which springs of the same name. Cetina is 105 kilometers long Dalmatian river. It rises to 385 meters below the slopes of Dinara and Adriatic Sea flows in Omis.
Source Cetina is in fact a submerged speleological object, now a pond depth of over a hundred meters. On the hill is the temple of the Ascension. That's Orthodox Church from 1939 and is located immediately above the source. View in depth, breathtaking ... The green-blue, turquoise around a lot, standing on the surface of the Earth.
RIVER CETINA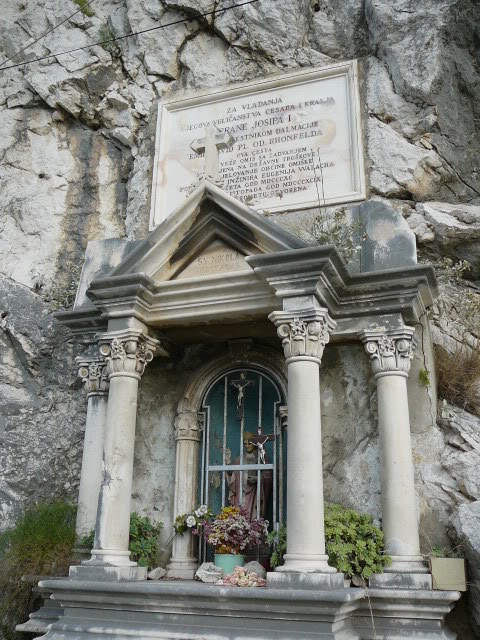 OMIS CHAPEL SANT NIKOLA IN ROCKS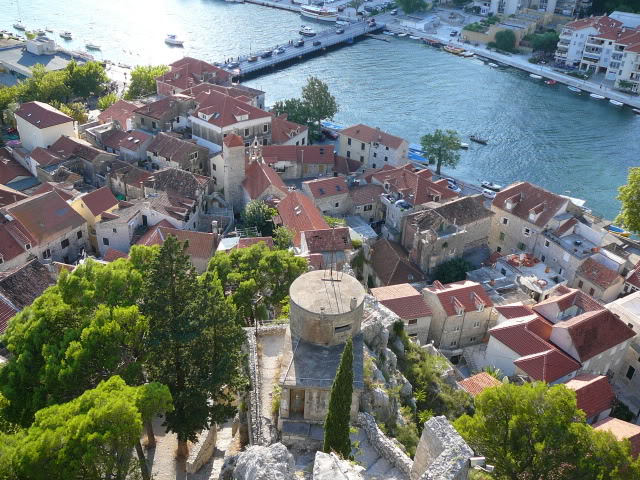 OMIS LOWER PART OF THE FORTRESS BRIDGER OWER RIVER CETINA
Omis city located in the heart of the Adriatic - it is interesting to visit Priko with the church of St. Peter from the tenth century, climb the tvrđevu Fortress in Omis Dinara, descend rafting down the Cetina.
SHRINE VEPRIC NEAR MAKARSKA
VEPRIC MONUMENT TO SAINT BERNARNADETTE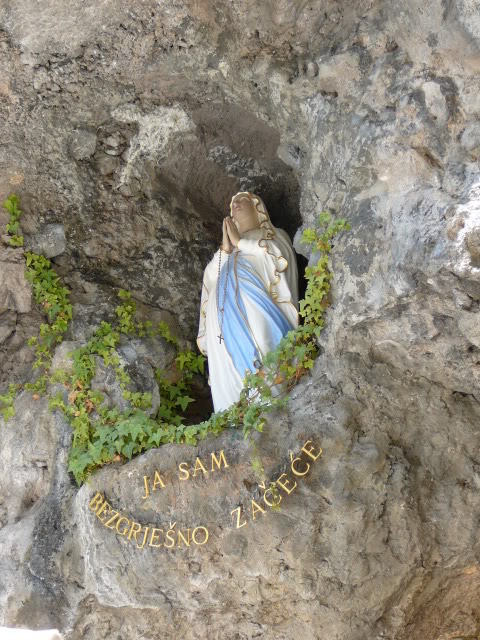 SAHRINE VEPRIC STATUTE OF VIRGIN MAIRY
MONUMENT TO FRENCH LOURDES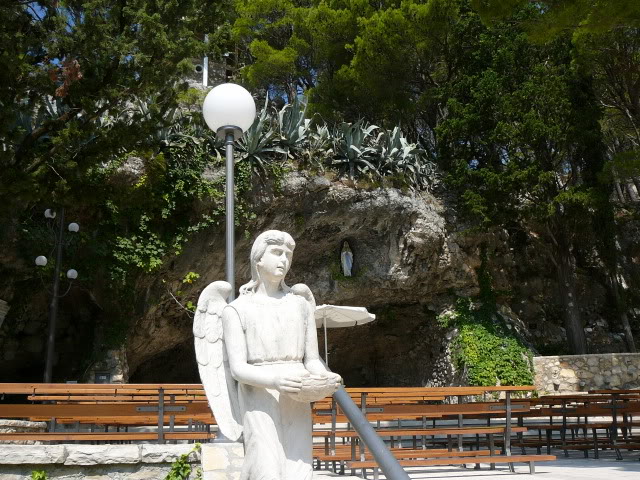 VEPRIC SHRINE ANGEL IN FRONT A NATURAL CAVE
SAHRINE VEPRIC INTERIER KAPELE
VEPRIC STONE ALTAR IN THE CAVE
VEPRIC EASY OPEN ALTAR
SAHRINE VEPRIC ANGEL GABRIEL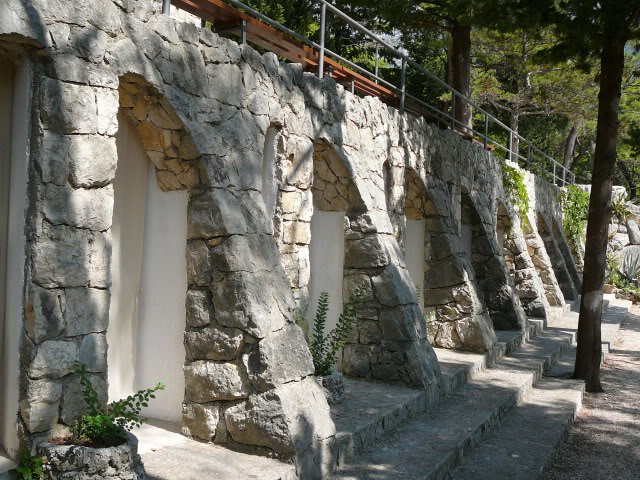 SAHRINE VEPRIC CONFESSOR IN THIS OASIN OF PEACE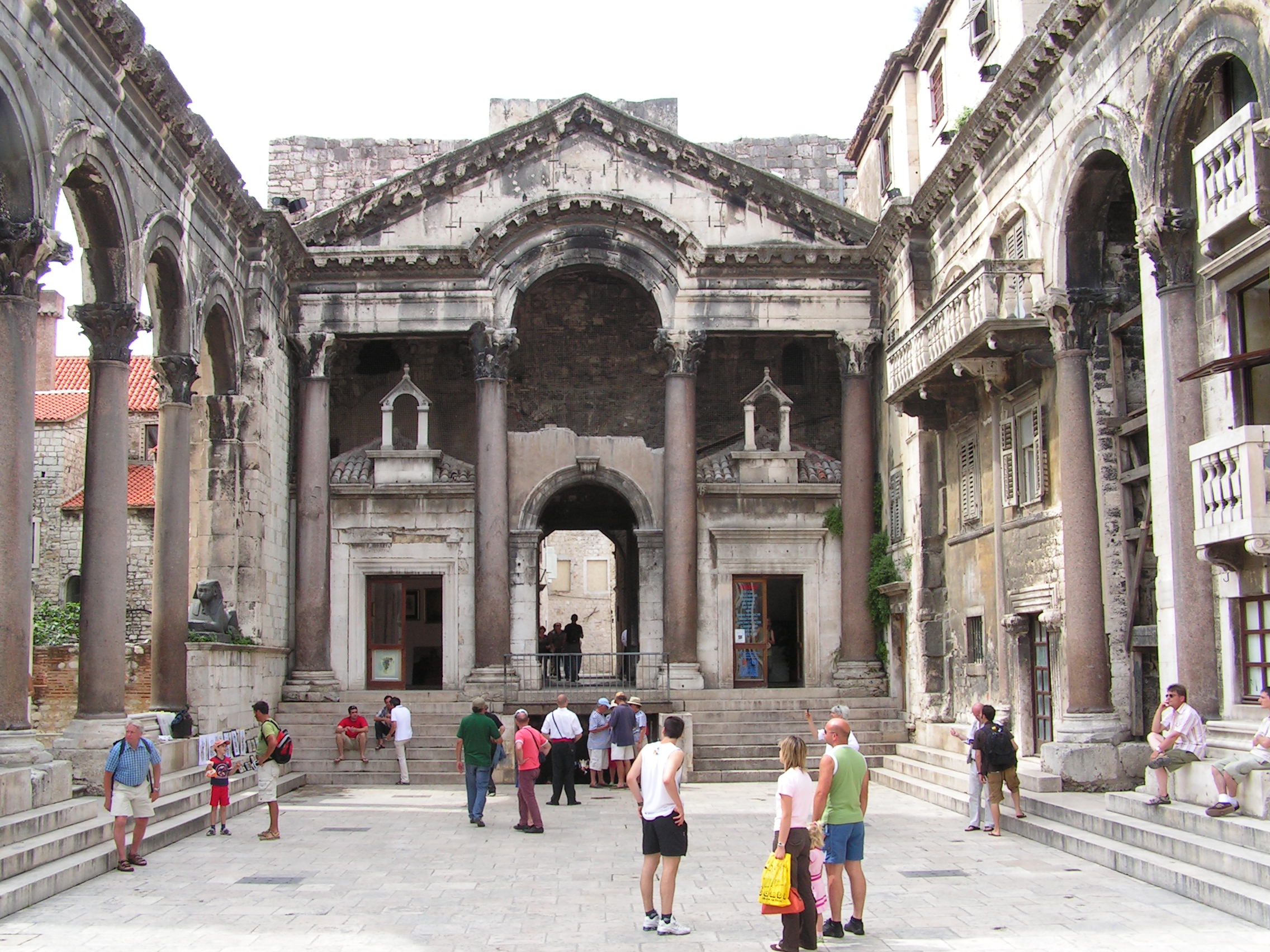 SPLIT DIOCLETIANS PALACE WORLD HERITAGE FORM 1979 ON THE LIST UNESK
DIOKLECIANS PALACE SPLIT
DIOKLECIANS PALACE TO CASCH CROATIEN KUNA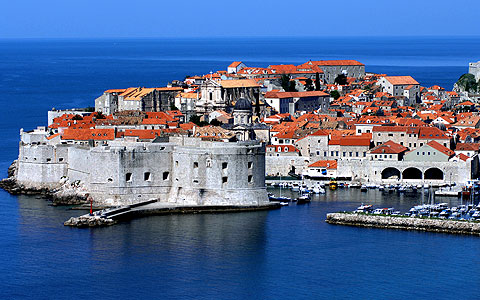 DUBROVNIK
PORTRAIT KNEZA IN KONAVALE-DUBROVNIK GREATEST POET CROATIAN RENAISSANCE LITERATURE
DUBROVNIK OLD TOWN CENTRE FACADE PRINCE PALACE FROM VX CENTURY
ZAGREB-SPLIT-SESTANOVAC HIGHWAY THROUGH VELEBITA TO VELEBIT LIVING ENDEM FLOWER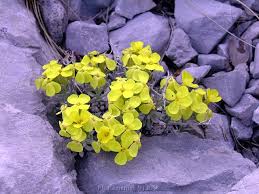 ENDEM FLOWER VELEBITSKA DEGENIJA

TO CROATIEN 50 LIPE IS FLOWER
FLOWER CIKORIJA ROOTS IS FOR KAFFE PRODUKTION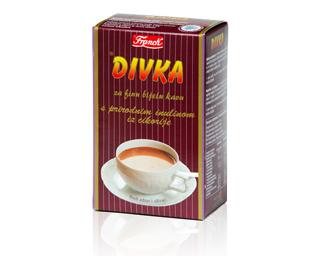 DIVKA KAVA FROM CIKORIJA IT IS DRUNK LATTE
or ages saw the divka coffee always been favorable in price today it costs the stor e 250 gr ca 16.00 Kunen/ ca 1.08 Euro
CHICORY TO FOLK MEDICINE IS FOR CLEANING ORGANISM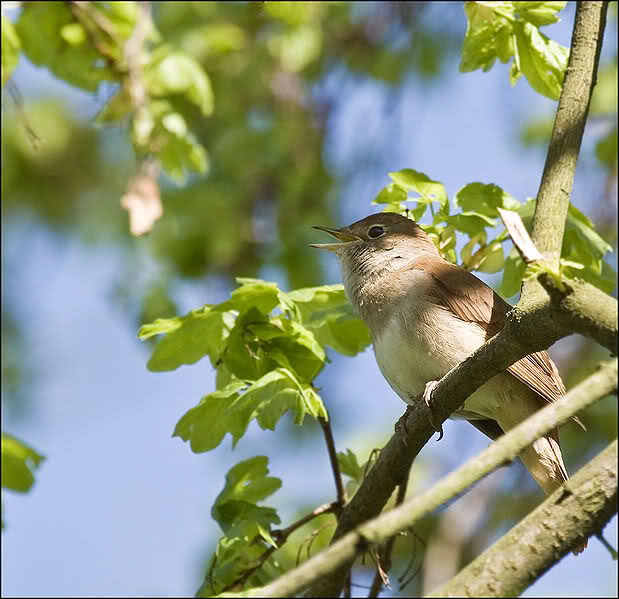 IN DALMATIEN SPRING COMMON NIGHTIGALE SING

THE OTHER SIDE CROATIAN ONE KUNA